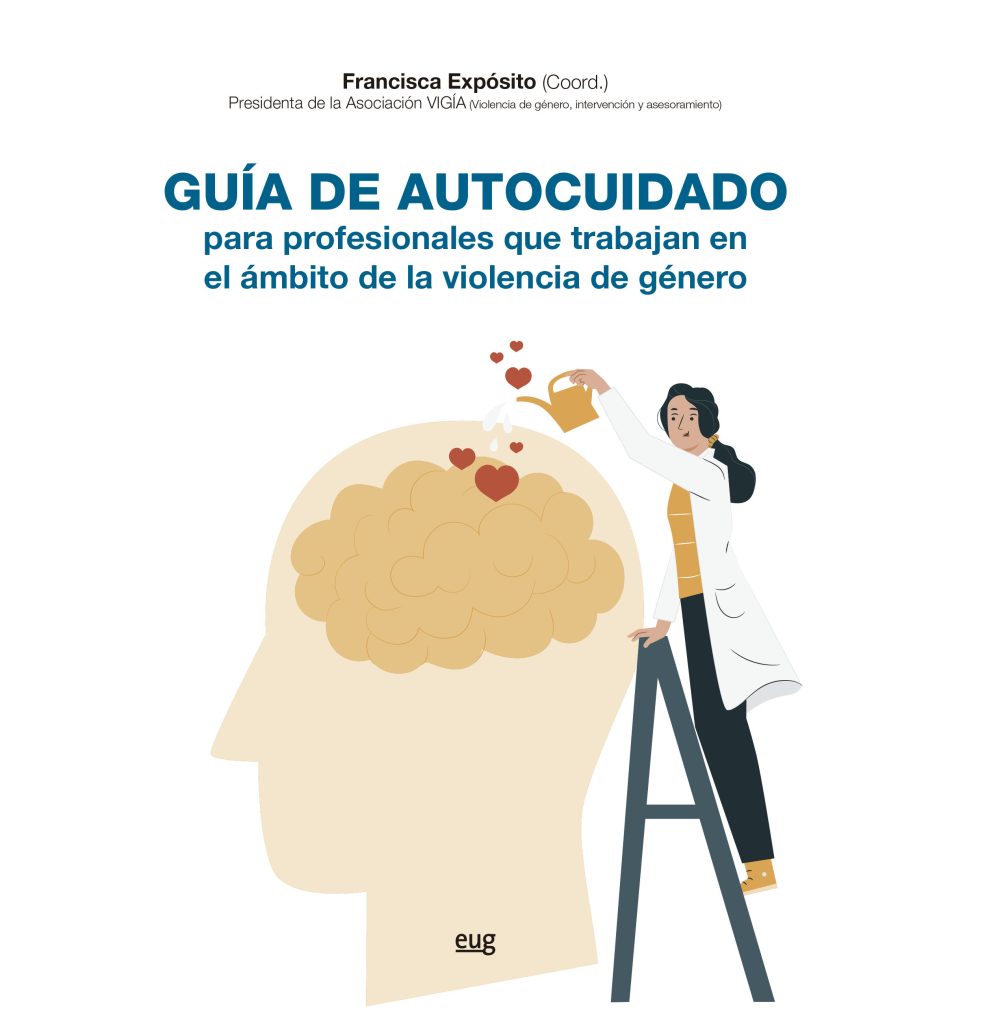 Francisca Expósito Jiménez (Cordinator)
Professionals working in the field of violence against women are exposed to a higher probability of suffering burnout or professional exhaustion, something that, without a doubt, from the perspective of occupational risk prevention is an issue to be considered.
The first step is to be able to empirically verify that these effects occur. In this way we are not only recognizing the value of a profession and the hardness that its performance entails, but we are also in a position to look after the workers by offering, on the one hand, the ability to detect these pernicious effects, and on the other hand, possible tools for self-care training, as a way of facing and mitigating the effects that working with victims of gender violence can have on their physical, mental and social health.
In this Guide, we have collected some of the main variables related to well-being, extracted from both quantitative and qualitative research, to make professionals aware that they are not the only ones who experience such feelings and symptoms, know how to identify and address them, and thus be able to improve personally and in turn, their intervention with victims. Through this practice of self-care, the professional will improve his or her well-being and quality of life, interpersonal relationships, promote personal fulfillment by giving meaning to the work he or she does, increasing job satisfaction, as well as improving the care provided. We hope it will be useful.
Editorial: UNIVERSIDAD DE GRANADA
Date: 2022
ISBN: 978-84-338-6965-4